At Ridgeview Institute, our trained staff of Behavioral Health professionals have diverse backgrounds, expertise and experience in treating mental health disorders in the community. We are devoted to treating our clients with the professionalism, respect, and dignity they have come to expect from us.
Our varied approach to behavioral health allows us to treat a wide array of behavioral health concerns including but not limited to:
Depression, Suicide, Bipolar Disorder, Substance Abuse, Anxiety Disorder, Post-Traumatic Stress Disorder, Schizophrenia and Psychological Trauma.
Depression
Depression presents differently for each client. Some of the most common forms of depression include: major depressive disorder (MDD), Peripartum (postpartum) depression, Seasonal Affective Disorder (SAD), Psychotic Depression and more.
Trauma
Trauma is described as Acute, Chronic or Complex depending on the severity and duration of exposure. At Ridgeview, we understand the complexities of treating patients with trauma regardless of where they are on their journey to wellness.
Substance Abuse and Addiction
We have trained staff who provide medically supervised detox services for alcohol, opiates and benzodiazepines in our inpatient programs. We offer a Dual diagnosis program for individuals struggling with mental health concerns as well. Once stabilized through detox, we step our clients down to an outpatient program where they continue to receive support until they are able to maintain sobriety with minimal assistance.
Bipolar Disorder
Bipolar disorder often gets misdiagnosed, or goes untreated because it is often not understood. At Ridgeview, we bring years of experience and expertise in managing the symptoms of Bipolar disorder, and are able to effectively treat our patients utilizing therapy and medication when appropriate.
Suicide Attempts, Suicidal Thoughts and Self Harm
Suicide has long-lasting effects on families and communities; the people left behind. At Ridgeview, we are sensitive to the fact that there is correlation between mental illness and suicide. Due to this fact, we have required that all our staff complete extensive training in treating clients at risk of suicide due to past suicide attempts, suicidal thoughts, and self-harming behaviors.
Psychosis
Psychosis is a symptom of Schizophrenia and other behavioral diagnoses that affects a person's perception of their environment and others around them. A person struggling with this disorder will often have delusions and hallucinations which puts them out of touch with reality, and can place them in harm's way. At Ridgeview, our staff has extensive experience managing the symptoms of Psychosis, and devising individualized treatment plans to meet the needs of each person. Treatment often includes a combination of therapy and psychotropic medication, along with the arrangement of aftercare upon discharge to increase the likelihood of medication/treatment compliance.
JOINT COMMISSION ACCREDITED
The Joint Commission is an independent, not-for-profit organization which certifies health care organizations and programs across the U.S. Their seal is a symbol of quality in an organization's commitment to meeting certain industry standards.
Ridgeview Institute Monroe has been awarded the Joint Commission's Gold Seal of approval, which represents our dedication to ongoing quality of care, patient safety, and best practices.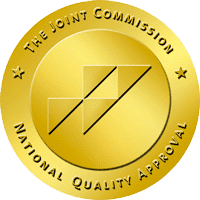 WE ACCEPT PATIENTS 24/7
NO COST ASSESSMENT AND NO APPOINTMENT NECESSARY
Ridgeview Institute Monroe is here to help you navigate your journey to wellness. We offer 24/7 free assessments in our facility for your convenience. If you or a loved one is struggling, please contact us for more information.