About us and Getting to Know Each Other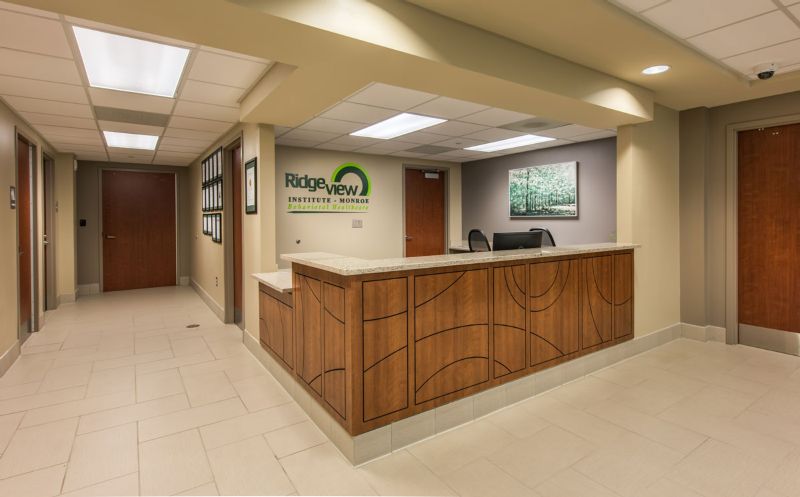 The main campus of Ridgeview Institute opened in 1976 in Smyrna, Georgia. Because of the widespread need for services, Ridgeview Institute expanded to Monroe, Georgia in 2017. Since opening, Ridgeview Institute-Monroe has treated over 15,000 patients in programs for specialized populations that include adolescents and adults. Ridgeview Institute-Monroe uses evidence-based treatment modalities to assist patients in achieving their treatment goals.
As we continue to grow to meet the changing needs of our communities, RIM marked a five-year anniversary by opening a new unit with 23 additional psychiatric beds for adult programs in 2022. The hospital now operates 111 psychiatric beds with a full continuum of behavioral healthcare services.
Our Mission
Our mission at Ridgeview Institute has remained the same since opening our doors over 40 years ago with our sister facility in Smyrna, GA: to improve the lives of those who find themselves in our care. We are committed to providing the safest and most supportive environment for the individuals we serve. Our goal is to provide evidenced based programming for the treatment of mental health and substance abuse to improve the health and well being of our patients, while increasing the likelihood of sustained recovery and hope.
Our commitment extends to our community and community partners. Over the years, Ridgeview Institute Monroe has become increasingly involved in the surrounding communities, and have hosted many outreach events in an effort to offer support and reach underserved populations. With the help of community partners, we have been able to touch even more lives. This begins and ends with our commitment to you and your loved ones.
We are here for you.You do not have to suffer in silence any longer. You have taken the first step by visiting this website. By calling us today we can help you take the next.
WE ACCEPT PATIENTS 24/7
NO COST ASSESSMENT AND NO APPOINTMENT NECESSARY
Ridgeview Institute Monroe is here to help you navigate your journey to wellness. We offer 24/7 free assessments in our facility for your convenience. If you or a loved one is struggling, please contact us for more information.